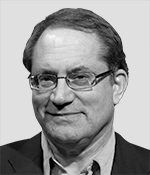 I told you last week that I'd have a piece for you on my latest "private-equity victim." I didn't know then just how good this was going to get.
I released the full version of this piece, with a detailed recommendation, on Feb. 6 for my Zenith Trading Circle members. (Subscribers can go here to get that recommendation now.) At that time, the company was still anticipating earnings, and I anticipated that it was headed for disaster.
I wrote, "[It] pays a $0.80 dividend, which gives it a ridiculous dividend yield of 8.87%.  Look for the company to cut the dividend, which costs it roughly $40 million a year [it turns out the number is closer to $50 million – ed.], after another quarter or two of losses triggered by failure of its new strategic plan.  A dividend cut will gut the stock even further."
Today, the company released abysmal earnings for Q4 2016 – same-store sales were down 12%, revenue in the United States and Canada fell by $41.1 million, or 8%, from $472.6 million to $513.7 million, and even e-commerce sales dropped from 8.8% of the total to 11.4% of the total a year earlier (which is what happens when you raise on-line prices in a cutthroat pricing environment). Also – as I expected – the board of directors decided to suspend the company's quarterly dividend in order to use free cash flow to reduce debt (which will save about $50 million a year but really won't make a dent in the company's $1.5 billion debt load).
The stock was down 10% on the news, and since it's trading at about $7, it still has quite a bit of room to fall.
That means you still have time to profit…
All the Vitamins in the World Won't Save This Company
GNC Holdings Inc. (NYSE: GNC) has been passed around from one private-equity firm to another over the last 20 years like a Harley at a Hells Angels convention.  Being sold by one LBO firm to another is never a good sign because it means that a company is unattractive to strategic buyers. (I've discussed that sad phenomenon here.)  As a result of its private-equity lineage, GNC has carried a heavy debt load for years that diverted valuable intellectual and financial capital away from improving its business.  As a result, it failed to react to structural changes in the retail industry, leaving the chain on its last legs.
Over the last year, GNC's stock dropped from a 52-week high of $34.90 per share to $7.25 per share (after releasing its disastrous Q4 2016 earnings on Feb. 16). Even Wall Street, which never issues sell ratings on stock, is negative on the company's prospects unless it can manage to find a foreign buyer.  And even then, upside from its current depressed price is probably only a couple of dollars higher.  The company is run by an interim CEO who announced a dubious Hail Mary plan to completely revamp the business that appears doomed to fail.  We got our first read on the plan when the company announced Q4 2016 earnings and the news was as bad as expected.
Until recently, the company's best shot at survival appeared to be another M&A transaction, this time one involving a foreign buyer rather than another private-equity firm.  But prospects for a sale have diminished ("GNC Sale Said to Stall as China Suitors Eschew U.S. Outlets," Bloomberg, Dec. 1, 2016).  This means that the company's survival depends on its new strategy, which looks more likely to depress sales and earnings than to revive them.
GNC'S Strategy and Business Model Are Both Unhealthy
It is going to take a steroid injection to keep GNC from collapsing.  But the company's new strategy is short on stimulants.  The company is replacing its paid Gold Card membership program, which brings in about $90 million a year ($0.70 per share) from 6 million members paying $15/year for discounted pricing, with a free loyalty program.  The company hopes to compensate for this lost revenue by discontinuing price discounts to members, but in a consumer marketplace where people can easily comparison shop over the Internet, the prospects of making up that revenue by cutting loose 6 million customers is dubious.  It is also launching a new mobile app (better very late than never I suppose), point-of-sale terminals in all stores, and giving iPads to in-store employees, initiatives that are going to raise expenses (and likely do little to increase sales).  These initiatives are coming just as the company enters the first quarter that has generated an average of 26% of sales over the last three years. The timing could not be worse.
The company also plans to cut prices on 50% of its products and raise them on another 25% (and leave another 25% unchanged) and charge the same prices in its stores and online.  The latter plan led to an immediate 30%+ year-over-year drop in online sales because it entailed raising online prices.  GNC's prices historically were confusing with shelf tags including list, Gold Card member, non-member, and promotional prices.  The company itself admits that some prices were so high to be considered "offensive or insulting" to consumers.  So it decided to raise some prices, drop some prices, and keep some prices the same in its stores while raising its online prices, which hardly seems likely to improve matters.  This strategy makes little sense as a response to falling sales in an increasingly competitive market where consumers are drifting away from specialty vitamin retailers toward mass retailers and online sales.  Consumers can find virtually all of the same products on Amazon at lower prices with more convenience, especially if they are Amazon Prime members eligible for free shipping and other benefits.
GNC is one of the most over-stored brands in retail with nearly 4,700 locations in the United States and Canada.  Every time you turn around there is a GNC store staring you in the face – I should add, a mostly empty GNC store. Many of these locations are undesirable, including the 30% of company-owned stores located in malls, which we know are suffering from falling traffic.  Domestic franchise comparable store sales in 4Q16 were down 6%, and comp sales at company-owned stores turned negative in 2014.   So as the store base keeps rising, same-store sales keep falling.
Specialty vitamin retailers saw weaker sales over the last few years despite vitamins, minerals, and supplements seeing strong sales at other retailers.  The chart below from Barclays Research shows that since 2013, the vitamin, minerals, and supplements sector (VSI) grew at roughly 5.75% per year (excluding specialty outlets), while GNC's comparable store sales declined by an average of 1.5%.  Mass and e-commerce competitors are eating into GNC's business and the company has yet to develop a strategy to fight back effectively.  According to Tabs Analytics 2016 Vitamin Study, only 17% of vitamin, mineral, and supplement buyers shop at specialty retailers.  It appears to be easier for consumers to shop for these products online or at retailers that also offer other products such as food, drugs, and other consumables, especially since many of these retailers offer better selection and prices.
Financials Put the Final Nail in GNC's Coffin
GNC's balance sheet is very weak as a result of years of being sold from one LBO firm to another.  In 4Q16, the company's balance sheet was ravaged by a $471.1 million goodwill write-off, resulting in a quarterly loss of $433.4 million ($6.35 per share, or roughly 75% of the stock's closing price of $8.29 before the announcement).  At Dec. 31, 2016, stockholders equity dropped to -$95.0 million from -$468.6 million at Dec. 31, 2015, but the company still has $175.1 million of goodwill, $720 million of brand-name value and $111.2 million (a total of $1.0 billion) of intangibles on its balance sheet that will have little value in the event of a bankruptcy.
When you subtract these intangible assets from its year-end book value of -$95.0 million, you end up with negative tangible net worth of around -$1.1 billion.  The company's brands may have some value in a bankruptcy, but the rest of these assets will be written off, suggesting that the company's market cap of $500 million is significantly overstated.  Add to that its $1.5 billion debt load and it's difficult to see how the company can support its current enterprise value of over $2 billion.  Cash flow from operations in 2016 dropped to $208 million from $354.5 million in 2015 and $304 million in 2014.  A struggling retailer like GNC is not remotely worth 10x operating cash flow.
GNC has $1.528 billion of long-term debt at year end (up from $1.444 billion a year earlier), the last $500 million of which was incurred to buy back overvalued stock in an appalling example of capital mismanagement.  Over the last two years, GNC bought back $509 million of stock ($229. 2 million and $279.8 million of stock over the first nine months of 2016 and 2015, respectively), reducing its outstanding common shares by 20% since Sept. 30, 2016 to 68.2 million from 85.7 million.  Over the last three years, it has bought back $992 million of stock while its business basically collapsed.  Needless to say, the last thing a company in GNC's condition should have been doing is borrowing money to repurchase stock, but that is exactly what the financial geniuses running the company did.  The company sold $287.5 million of convertible notes in 2015 (that are way out of the money today since they are convertible at $66.16 per share, a price that GNC stock is never going to see again in my lifetime – and I intend to live for a long time). Debt now costs the company about $60 million a year in interest.  All of these balance sheet trends are pernicious.
Cash dropped to $34.5 million at the end of 2016 from $56.5 million at the beginning of the year and down sharply from $164.1 million a year earlier, and the company had borrowed $127 million on its $300 million bank revolver (but will have to keep in compliance with covenants to draw down the rest).   The Current Ratio is a strong 2.62x but also dropped from 2.86 at the beginning of the year.
GNC appears to be on its last legs.  Barring a miracle bid from a Chinese acquirer, which appears unlikely, the company is on its own.  Years of too much leverage, too much financial engineering, too many stock repurchases and too little strategic planning to deal with the demise of specialty retailers leaves this company on the cusp of collapse.
Here's what I recommend that you do.  First of all, if you own the stock, you need to sell it right away before you lose more money. Then, you should buy some long-dated puts – preferably about a year out. Zenith members can get my complete, detailed recommendation here.
Sincerely,
Michael