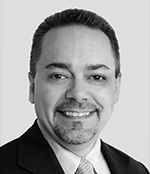 This is a story we've been hearing a lot lately: The stock market is near fresh all-time highs, and the retail sector is at dismal lows. In fact, the sector's top exchange-traded fund, the SPDR S&P Retail ETF (NYSE Arca: XRT), is already down 2.2% year to date, and it's off nearly 11% from its 52-week high.
The "official" outlook is even bleaker. Some television pundits are predicting the "extinction of retail" in the not-too-distant future. JPMorgan Chase & Co., America's largest bank, is recommending its clients take a bearish approach to trading the sector – if they trade it at all.
The thing is, I agree. Retail is in terrible shape. It has largely failed to adapt to the changes that are now destroying it. And in a minute, I'll show you a creepy picture that proves it.
But there's a big difference here that matters to investors: I'm not willing to write off an entire sector – not when there's this much upside to be had from a few choice stocks.
These three companies chose to adapt to shifting consumer behavior before it was too late. They did better than that, in fact – they made the change in consumer habits work to their own advantage. And now their shares are actually set to outperform.
The more brick-and-mortar operations close, the more malls are abandoned, the better these companies will do.
The profit potential here is really remarkable, and it looks like Wall Street is scared to join us. So let's dive in…
Where to Profit Amidst the "Death" of Brick-and-Mortar Stores
Last Saturday, my wife and I decided to spend the day shopping in the Westfield Mall, which is a commercial property that handles several different retail outlets both within the United States and abroad. Understandably, people are shopping less now that the holidays are behind us… but I was really surprised at the lack of shoppers flocking to all of the clearance and store closure sales, like Macy's.
Actually, it almost felt like we were the only humans in the mall and reminded me of one of those "The Walking Dead" episodes. It was so empty, I had to snap a photo of it to show you…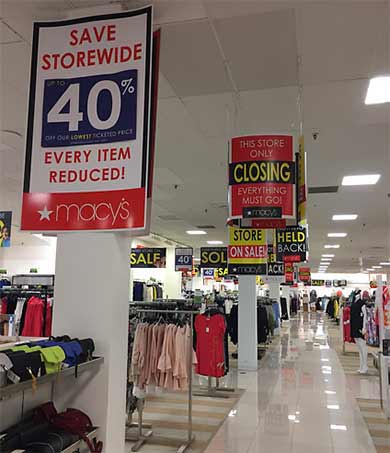 Pretty grim, huh?
Now, I'm not a retail shopper. I went cyber long before it was cool to shop online. In fact, the only reason I go to the mall is to visit the Apple store or the Tesla dealership that sits across from it. I spend 99.9% of my time shopping from the same terminal I'm writing from: my computer. But there's no denying that malls are becoming more like sanctuaries from the hot summers and cold winters or recreation parks. In a lot of malls, there are even signs now that tell you how far you've walked.
And therein lies the problem when it comes to the retail sector…
"Anchor stores" are the big retailers that used to pull in the big business for malls. We're talking Macy's, Sachs, JCPenney, and Sears, to name a few. Those days are gone, though. As I'm sure you already know, Macy's is expected to close 15% of its stores this year, JCPenney should soon follow, and Sears is all but bankrupt. And if these stores all drop the bomb this year and announce massive closings, this will hurt the already bruised brick-and-mortar malls as well as their commercial retail companies.
But while some department stores scratch and claw for what may be their final customers before closing their doors indefinitely, others embrace technology and make it work for them, their customers, and their shareholders.  The shift in the way we buy merchandise should also translate in the way we invest in retail companies…
And these three companies will actually thrive in the "extinction" of malls:
1. Amazon.com Inc. (Nasdaq: AMZN)
This one's a bit of a no-brainer, as both online sales and the stock continue to climb to all-time highs. Amazon recently announced its plans to hire an additional 100,000 people this year to work in its distribution centers. This wouldn't happen unless they needed to meet growing demand, so take that as a bullish sign. Also with the rollout of continued Prime services as well as same-day drone delivery, it's fulfilling the "I need it now" customers who will pay top dollar to get their goods quickly.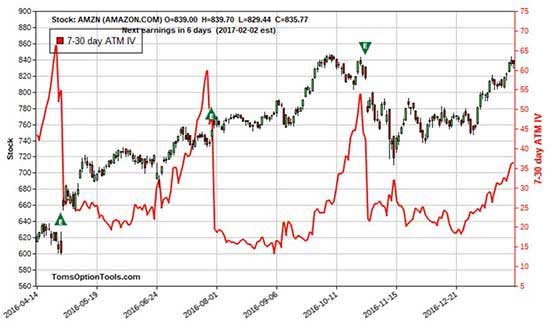 As I mentioned, the stock is closing in on the all-time highs it set back in September 2016. And despite last quarter's slight earnings miss, investors are optimistic about the future of this company. Revenue and profit numbers continue to tell us that digital shopping is here to stay and also that the current price of AMZN ($850) won't be here long. You can also see in the chart above that volatility is on the rise, but that's merely because earnings are due out soon. So don't be surprised if you see the stock hit $900 real soon…
2. Home Depot Inc. (NYSE: HD)
Home Depot hasn't gone entirely online, but most of what people need from this retailer has to be seen in person. After all, it's hard to make big home improvement purchases without actually seeing it for yourself first. For that reason, its brick-and-mortar stores are doing – and will continue to do – very well. As the largest home improvement chain in the United States, Home Depot continues to capitalize on an improving housing market with the type of same-day sales that attract even the shoppers who otherwise swear to shopping only online.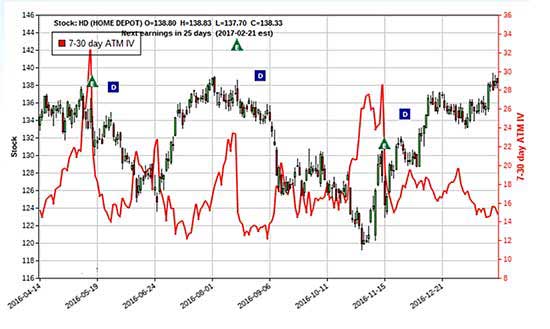 The stock is also hitting all-time highs right now, which reflects a retail space with plenty of room to grow. I don't see this trend letting up, either, as earnings continue to beat expectations. And when you look at the chart above, you'll notice that volatility of this stock is closing in on annual lows… another great bullish sign. In fact, I predict HD hitting $150 this year.
3. Wal-Mart Stores Inc. (NYSE: WMT)
Although Wal-Mart had to play a bit of catch-up with its online experience, keep in mind that this chain bucks the trend of department stores for two reasons: it keeps its prices low and most of what it sells is considered a necessity (like food or pharmaceuticals). So you're not going to waste your time taking a trip to the mall or placing an online order for something you need right now.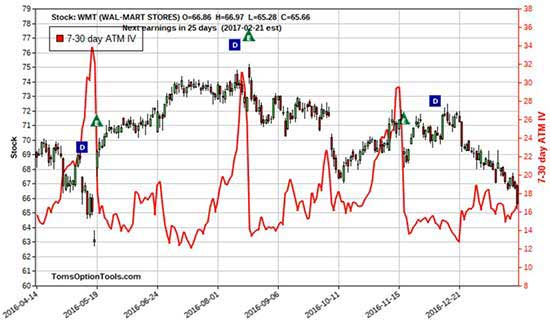 The stock hasn't exactly rebounded in price and has actually traded lower since Trump's election victory. WMT has also dropped off its 12-month highs since August 2016, but as continued positive earnings come in, I predict this stock becoming a value play at $65 per share. I'm targeting the top side of the range this year and expect WMT to be back at the $75 resistance level soon.
Note: Plays like Tom's have brought our readers and, in turn, our business, tremendous success over the last 12 months. So, to say thanks to our most loyal Members who've made our success possible, our publisher wants to do something flat-out crazy: On March 1, he's going to give away $1 million to readers who respond today. Click here to learn how to claim your share…