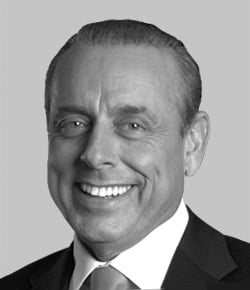 Snap Inc., the first tech IPO of 2017, is racing ahead at breakneck speed.
As recently as November, one sell-side analyst thought Snap's coming out party could result in a whopping $45 billion valuation. As of Snap's roadshows in London on Monday and in New York yesterday, Snap's talked-down price range of $14-$16 values it somewhere between $16.2 billion and $18.5 billion.
That's the wall it's staring down – valuations have already tumbled since rumors of the company's public offering began to surface.
But that's not why Snap's IPO will be a wreck.
Here's why 2017's first big IPO is going to be a disaster, and why what happens next will be crucial to the markets…
Snapchat's Vote of No Confidence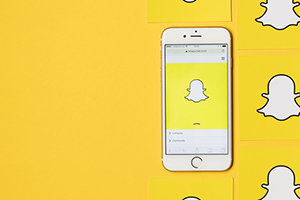 In an unprecedented move, Snap is trying to sell the public between 145 million and 200 million shares, depending on investors' appetite. Of those shares, 32 million are being sold by co-founders Evan Spiegel and Bobby Murphy.
That's not what's unprecedented. After all, the founders are entitled to a tidy payday, probably collecting about $256 million each. What's crazy, and has never been attempted before in an American IPO, is that after their sale of stock, the co-founders will each still control 44% of Snap's voting shares.
The company isn't selling any voting shares. None.
Buyers of shares will have:
No vote in who the directors are,
How much any executive is paid, or
Any say in anything the company decides to do.
In short, they won't be able to vote on anything. This alone is, in my opinion, a good reason to not buy any stock.
Still, there are other reasons I wouldn't buy Snap shares.
The company lost $514.5 million in 2016. That's 38% more than the $372.9 million they lost in 2015.
Sure, revenue growth exploded in 2016 to $404.5 million, way more than the $57.7 million in revenue the company generated in 2015.
It still lost money.
If you're thinking that's okay, that a lot of tech "startups" don't make money, you're right. But there's a difference between not making money and not making money while still having a clear, unimpeded path to making money.
That isn't the case for Snap.
A Snap by Any Other Name Would Smell as Sweet
Facebook Inc. (Nasdaq: FB) is already ripping Snapchat's app features. Its "Stories" feature is being copied by Facebook's Instagram unit, which is calling its Snapchat-like feature "Stories" as well. Snapchat, with 158 million active monthly users, is dwarfed by Facebook's 1.2 billion active monthly users.
It's not only Instagram treading all over Snap's turf, with its additions garnering 150 million monthly users since its launch this past August. Facebook's other social media outlet, WhatsApp, is launching a similar incorporation this week, all while Snap is hustling up institutional and public shareholders for its IPO.
Coming to the market, Snap is already expensive.
It would debut at a forward price-to-sales (advertising sales) ratio of about 19.7.
Twitter Inc. (NYSE: TWTR), the sinking ship that came to market in November 2013, debuted at a reasonable 13 times forward ad sales.
Sure, Twitter opened at $26 and closed at $44.90, but today it's trading at $16.50.
If you want value, Facebook is trading today at only 10.2 times forward sales.
In comparison, Snap sure looks like a wreck in the making.
But it's not going to impact the market – here's why…
Why Snap's Failure Won't Derail the Markets
Investors already see Snap headed for a wall. They won't be surprised if it wrecks.
The market's upward momentum is so strong that if Snap's IPO flops, investors will just zoom around it and get on with pushing it higher and higher.
There's nothing worse than uncertainty in the market, particularly when the hype about the next best thing falls flat on its face. Investors have taken that kind of news as a harbinger of the beginning of the end of bull markets, or worse, the end of days.
That's not happening this time around.
On the other hand, if Snap is successful (partly because the market is roaring and it may look like a cheap bargain, having been knocked down from a $45 billion valuation to closer to a $17 billion valuation before it takes its first bows), investors will become giddy at the prospect that all boats are rising with the tide.
While I wouldn't touch Snap with a 10-foot pole, the market's going to continue to vault higher with or without a snappy IPO.
That is, until something that isn't a snap to get around hits us square in the mouth.
Sincerely,
Shah